Friend of the site Andrew Huber had the opportunity to look over more than a few weapons at the West Point museum and one of them is a very early example of the AR-18. Serial number 057.
Lets look over a few of his pictures and compare those to later production examples.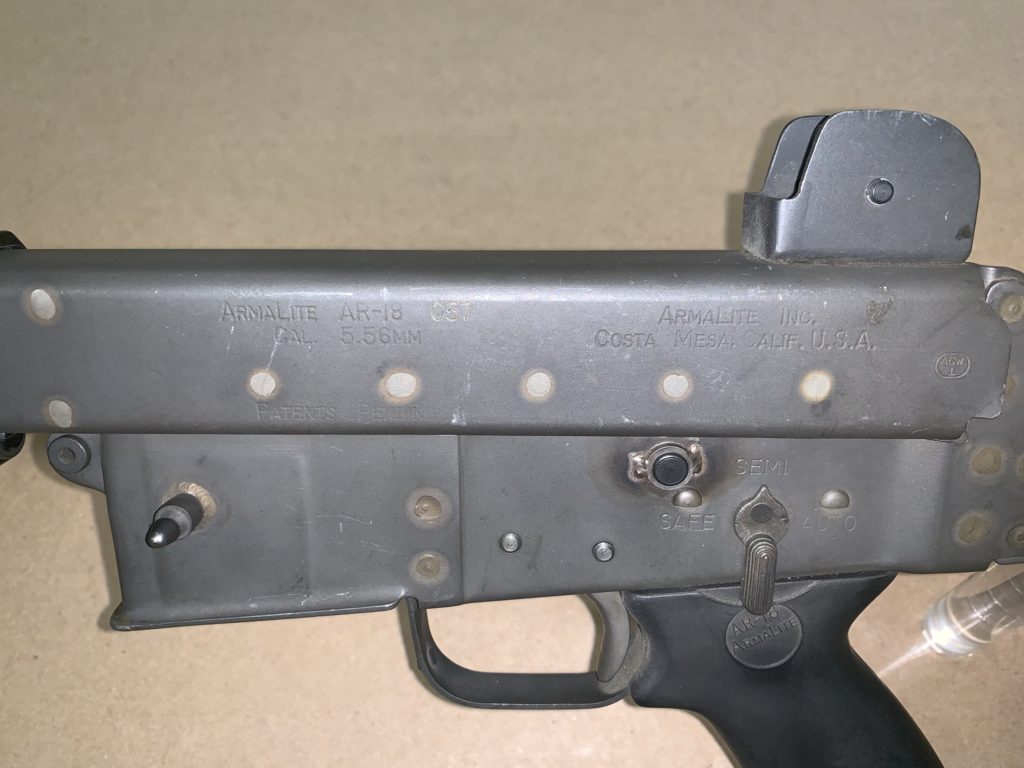 The most notable feature from this angle is actually what it is missing, the reinforcement around the front of the mag-well. While not as strong I think it has a sleeker look to it. Next would be the roll marks. They certainly made a few changes when they went into production. Unlike the first prototype that is shown in early literature this example uses the traditional folding stock retention stud. Like the first prototype this one does not have a dovetail scope mount on the upper receiver.

It also features an inspection mark on the upper that I have never seen before.
Do you see any other interesting details that I missed?
Make sure you respond, share and subscribe. I'll dig into the other side of the receiver in the next article so stay tuned. Awesome stuff and I can't thank Andrew enough for doing the hard work gathering these pictures?