Had reader Scott contact me about his late Sterling AR180 that was sticking cases in the chamber and he determined that it was a headspace issue. He lives a couple hours away so he dropped by to have me set the barrel back. It wasn't until I got the barrel removed that I found the real problem. It wasn't a barrel set back issue at all like I originally thought. The problem was that the lugs in the trunion had worn out prematurely.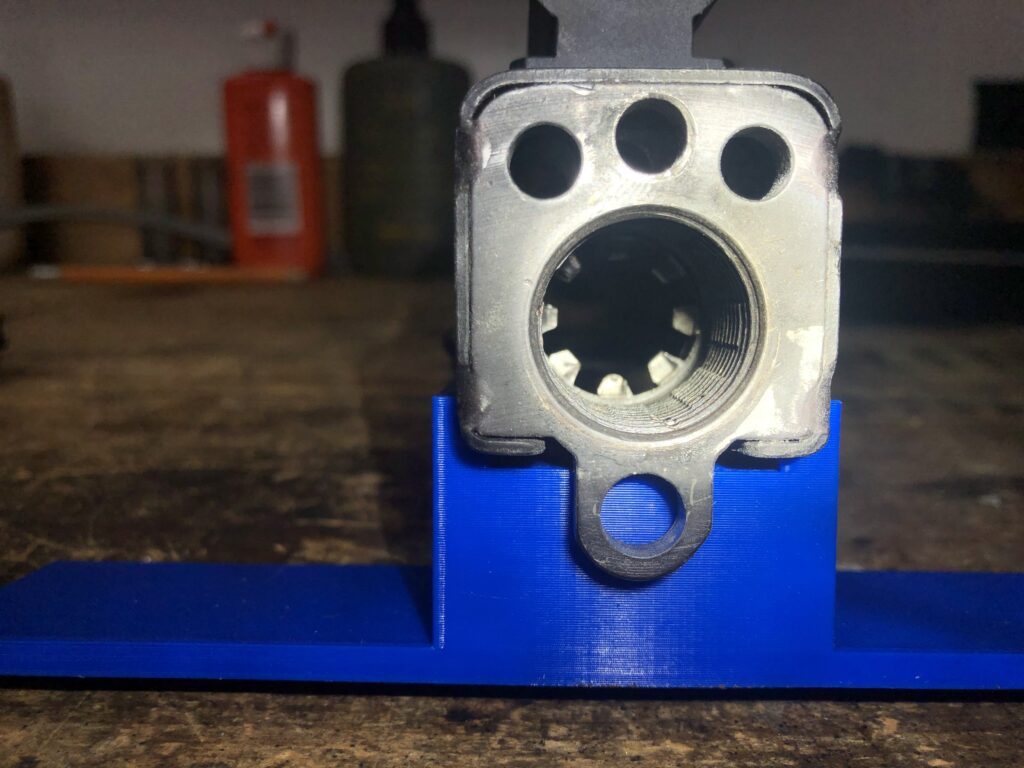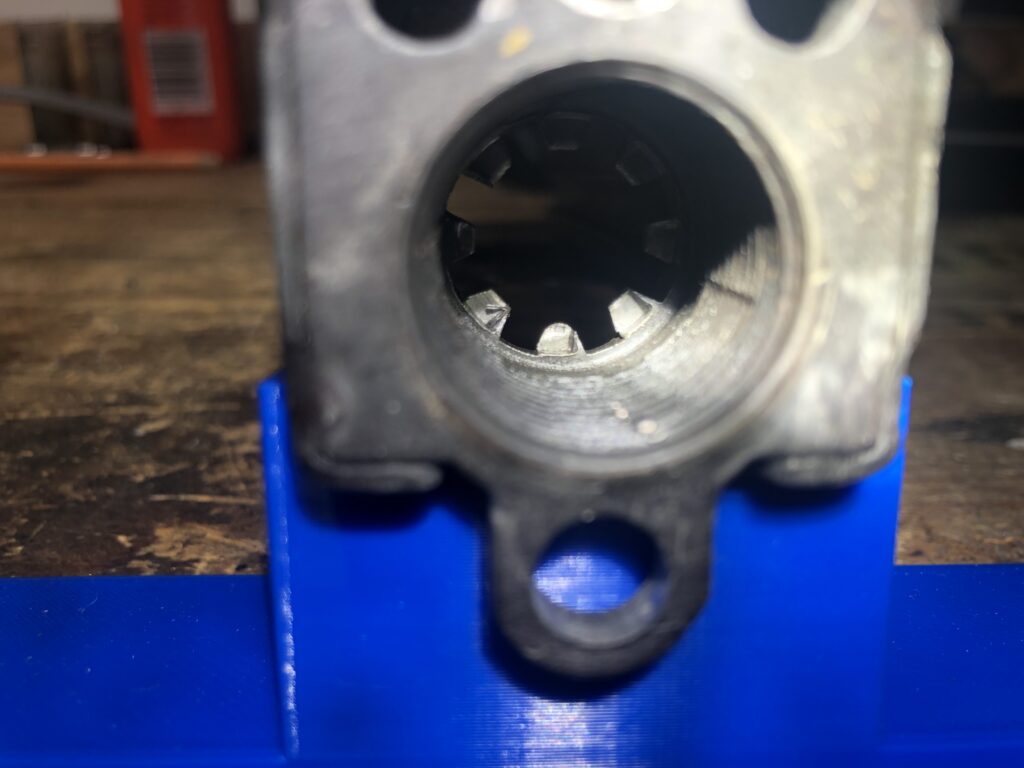 I suspect the heat treat was done incorrectly on the trunion as this gun showed signs that it had not been shot much or abused.
I know this is a sample size of one but could this explain why there were more Late, blued Sterlings built but the black ones are much more prevalent in the market today? Did many of those late Sterlings fail in a similar fashion? Has anyone seen similar problems in guns you have owned before?
For those that don't know Sterling production went from serial number S15001-S27363 spanning the years 1979-1985 for a total of 12,362 rifles. I have determined that the switch from Black painted to Blued finish took place around serial S20000. That puts the mix at approximately 5000 black and 7300 blued.