Reader Eric sent me a link to an older article on The Firearm Blog that talks about a mysterious Brazilian AR-18 Carbine.
I think that we can actually find enough clues in this one known picture to postulate that this is a factory made prototype.
This gun has some of the of the features found only on the earliest AR-18 guns.
If we compare it to the first prototype SN: X001, we see that they both share the straight charging handle design and the lack of a dust cover.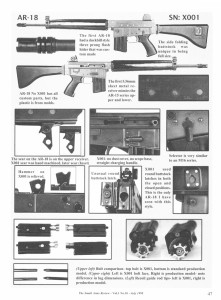 I believe it may have been built around the same time as the first AR-180 prototype seen here. It shares many more features with this model SN: 002. Straight charging handle, no dust cover, dovetail scope mount, stock folding mechanism.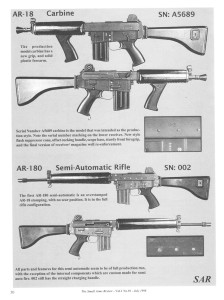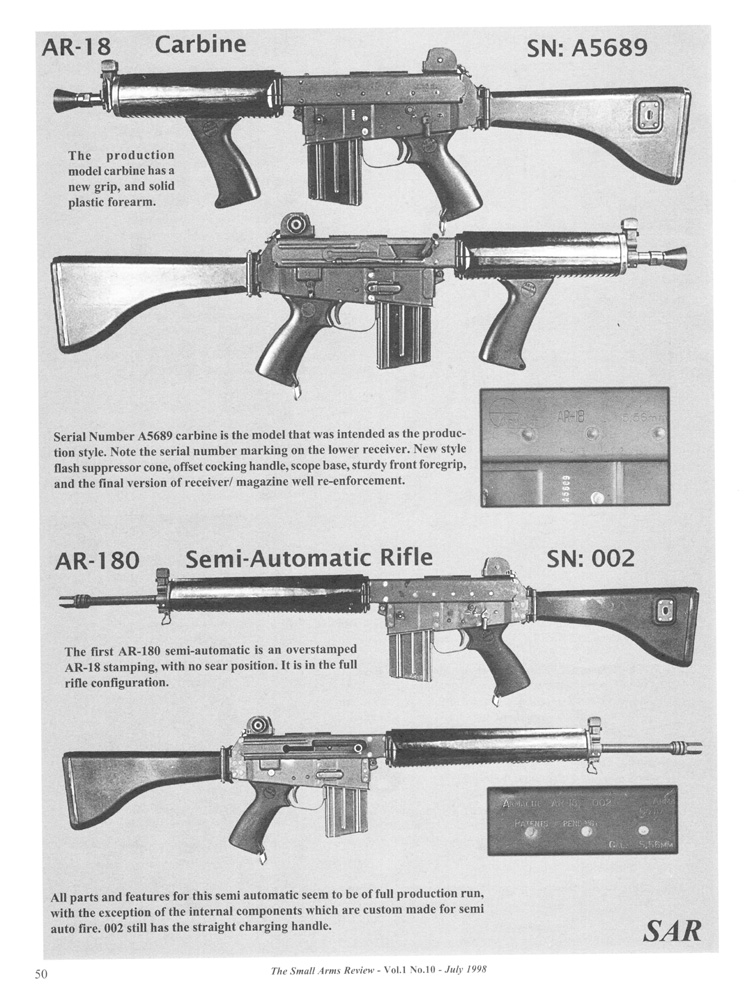 Finally, the original authors speculation about the front  fore-grip not being a factory part is shown to be false when looking at the production model AR-18 Shorty, SN: A5689.  Clearly they are both modified factory hand grips.
I think this is a very cool variant of the AR-18 and is quite reminiscent of the early M-16 carbine, the Model 605.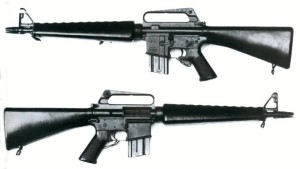 Of course after seeing the picture of this AR-18 Carbine, I am going to have to build one. Who's with me?
Try as I might I was unable to find a link to the original SAR article "The Lost Armalites" that I "borrowed" the majority of these pictures from. If anyone has a link so I may give them credit and a link-back, I would appreciate it. Also if anyone has the original magazine and would like to sell me a copy, I would like to add one to my collection.
Please subscribe by adding you email address to the box on the right so you never miss an article.