My friend Rich is selling some NOS AR-180 Manuals with bonus copies of some other manuals and inserts over on gunbroker.
I received a couple of these packages in a trade with him and I can tell you they are top notch.
His asking price is less than I feel the NOS manuals should go for so act fast before they are all gone.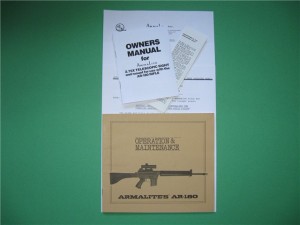 He is a great guy to deal with and a longtime AR-180 collector who gives his knowledge freely and without hesitation.
Tell him BigRix sent you.