After chatting with my friend Rich today, he mentioned that the Armalite AR-180 Owners manual he is selling is from the Sterling era and the early manuals are different.
I dug my original manual that came with my Costa Mesa gun to see for myself. There are definitely variations in these manuals that we can use to see what guns they would have came with originally.
First, the covers. The only thing notable on the front is the outline runs off the bottom of the page on the early manual and creates a box on the late manual.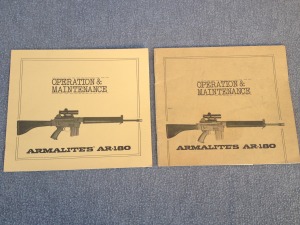 The rear covers are much different and should be a perfect indicator for those who are looking to get the correct manual for your gun. The early manual does not feature a picture of the rifle as the later manual does.
In the first two pictures the late manual is on the left, in the remaining pictures it is on the top.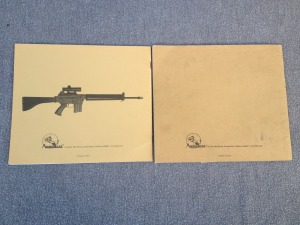 The inside front cover is different as well. You will notice the outline forming a box just like on the cover. This is consistent throughout the manual. There are also several things added to the late manual. A warning about the use of reloaded ammunition on the inside cover. A congratulations paragraph at the top of the first page. Finally the logo and address added to the bottom of the page.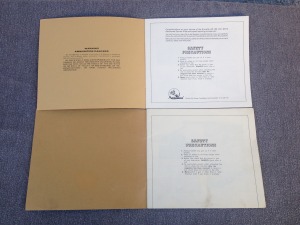 On page one the logo is added and the lower left picture appears to be inverted on the late manual.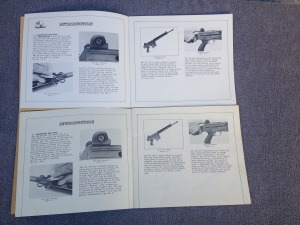 On page five the picture in the lower left is a slightly different version noted by the thumb position on the magazine release.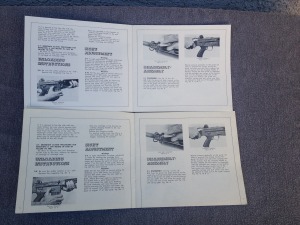 On page 7 all the pictures except the lower right are slightly different.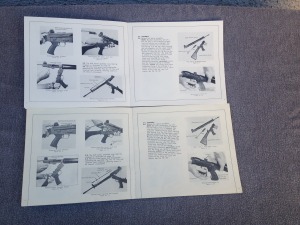 On page nine the picture in the lower left corner is completely different.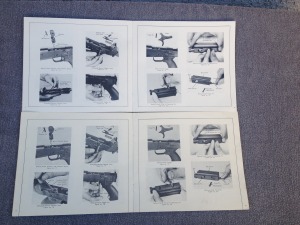 On page 11 all the pictures show some differences.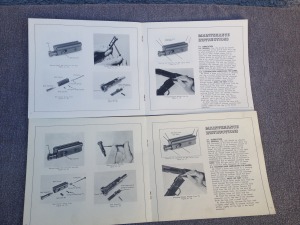 Page 13 has different pictures and section 5-2A is added dealing with steel magazines. Page 14 has different pictures and the wording in section 5-4 is changed to reflect the different reticles in the late scopes. Crosshair vs. inverted post.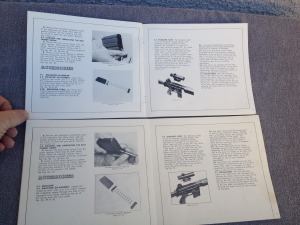 The rest of the pages remain unchanged until page 22, it has three extra items listed, 20,30,40 round mags, as well as a picture.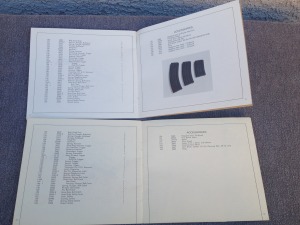 The inside back cover is blank on the early manual and features added safety precautions and address on the late manual.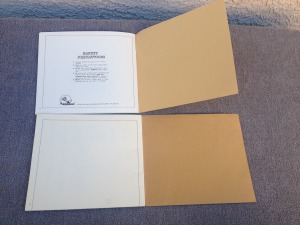 I believe there are some transitional manuals as well where some of the info was added in the form of inserts or glued onto the pages as well.
If anyone has any other versions please let me know via the contact page or comment below this post.
Thanks again and sorry for the lack of updates lately but I caught a cold from hell flying back from Orlando after Thanksgiving and I couldn't collect my thoughts enough and put together a coherent post.