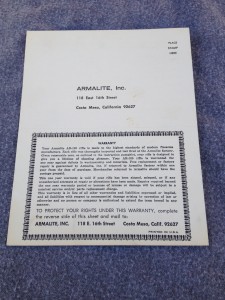 Not exactly a visit to ArmaLite but a visit to the location of the Costa Mesa location.
I was working in Torrance CA last week so I took a little jaunt south to see for myself where my gun was made.
As some of you may have seen before the building where they set up shop is now a body shop and a busy one at that.
I didn't want to bother them so I just took some pics and did not go inside.