Good friend of the site Oscar sent me an upper that another gunsmith attempted to remove the barrel on. He got it back from said gunsmith with the message that he was unable to remove the barrel and afterwords he was unable to tighten the barrel back up.
What many do not know is that the AR180B has a unique method of barrel retention and it is not at all obvious.
If we look at a bare trunion you will note that it has a large hole through the middle with a small step.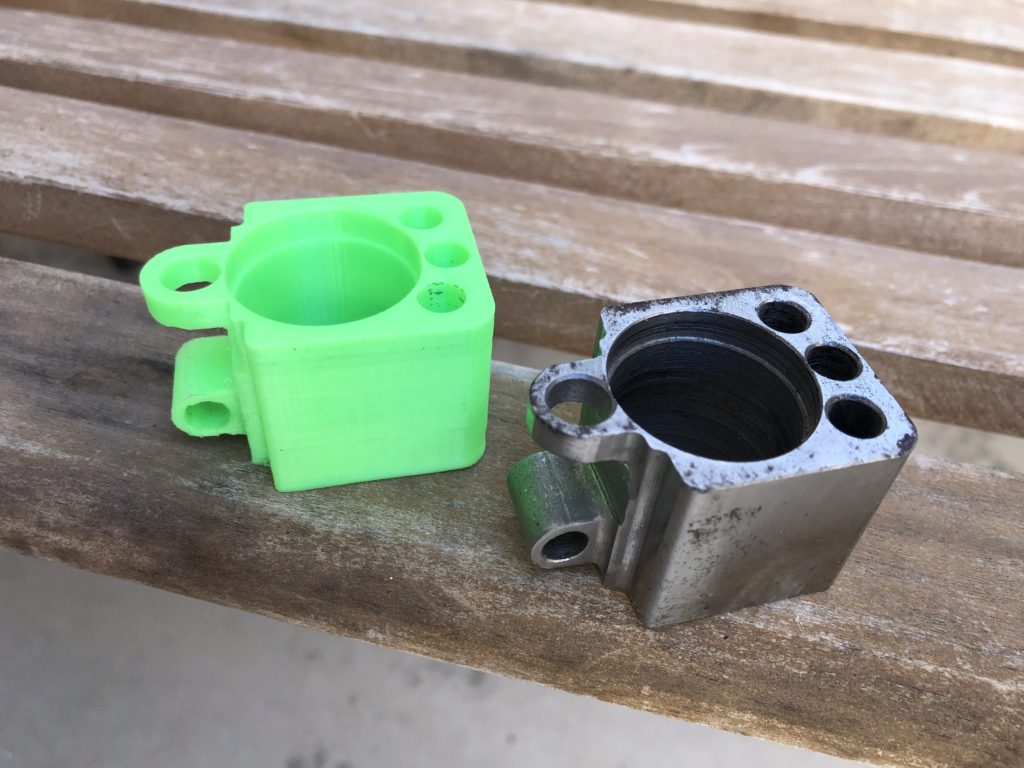 The barrel for this gun uses an AR15 barrel extension that is turned down and press fit into this trunion. That's it! Nothing else. Just a press fit.
What happens then when the unsuspecting gun plumber puts a barrel wrench on the barrel and clamps that flat sided receiver in his vise? It makes funny noises and turns the extension in the trunion. Not good. Oscar mentioned that it shot terrible after he got it back and I suggested he send it to me for inspection. It didn't take long to figure out my initial thoughts were correct.
Now how do I fix it so it is safe to shoot? I want to thank Oscar for being patient with me as I have had his upper for quite some time while I try to figure out what to do.
I settled on a shallow pin. I wanted it to not show unless you were looking for it and still be able to hold everything secure.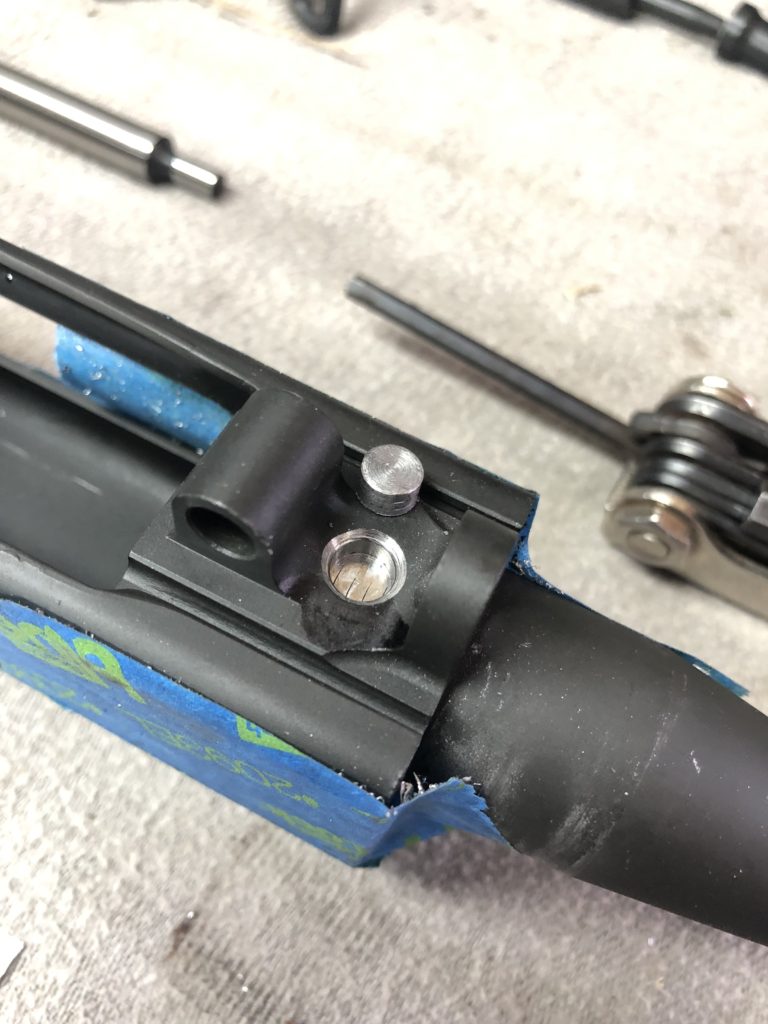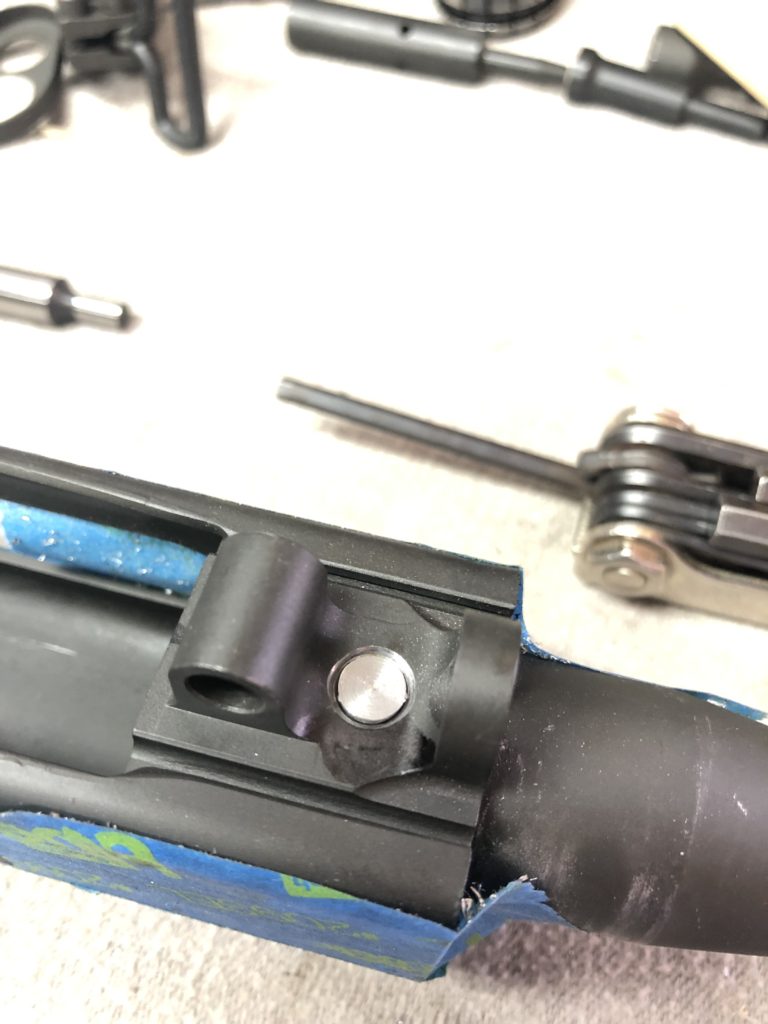 Sneaking the Tig torch in between the bosses was challenging but ended up with good penetration after I got the amperage dialed in.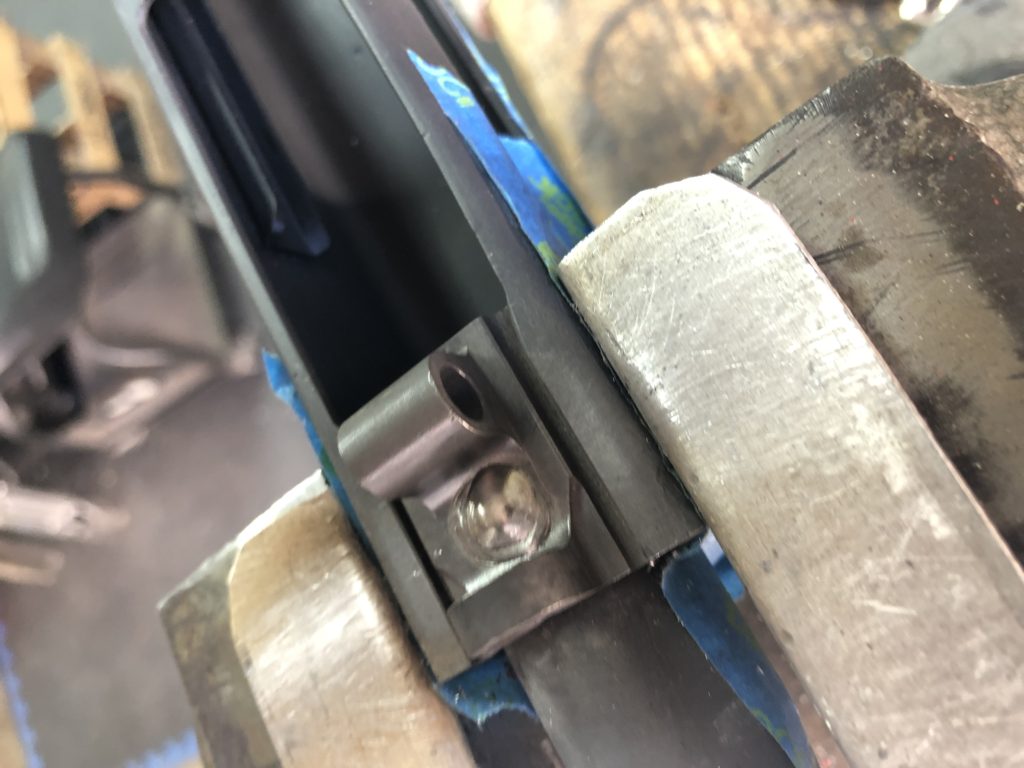 So what is the right way to remove a barrel for the 180 Bravo? Use a modified reaction wrench. Do not put any twisting force on the receiver itself.