Well I have 3 ready to ship.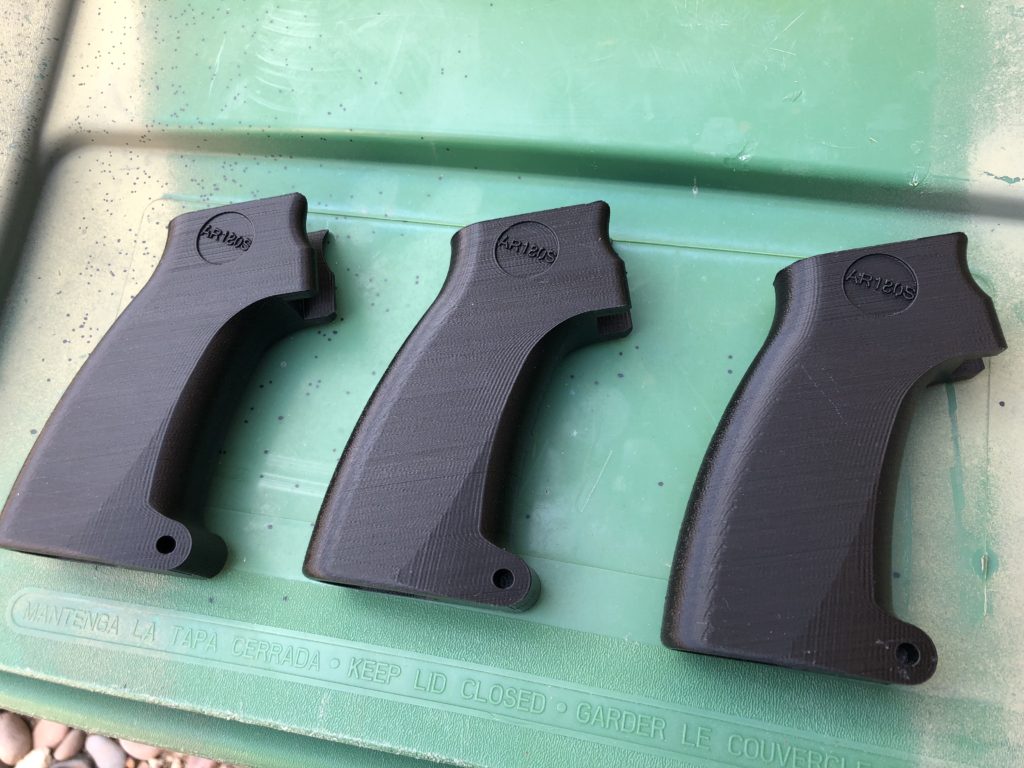 I have reworked the model and done modifications to my printer and I am happy with how they are printing now.
I have also decided to put them up for sale and will print and fill orders as they come in. That might take awhile to fill as they take quite some time to print. 18+ hours to be exact.
These can certainly be used as is but really need to be sanded, polished, possibly even painted.
Here is an early prototype that I sanded and rounded the edges then polished.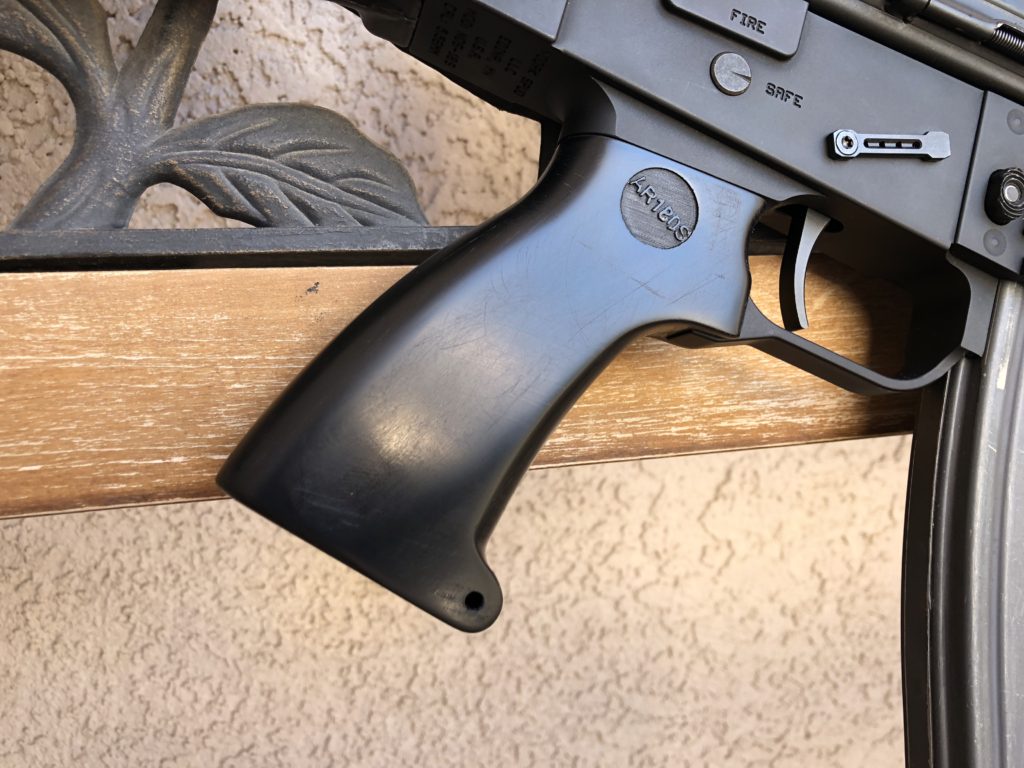 First 3 will ship right away, first come, first served. Just click on the link at the top of the page to take you to the Shopping Cart.
I am really looking forward to getting some pictures of how your pistol grips turn out!
As always use the "Contact Me" link to send me an email if you have any questions.