I'm just not satisfied with the way my pistol grips are turning out. I don't feel comfortable as they don't meet my standards so I releasing the STL file and allowing anyone to print their own.
I only ask that you do not sell these but you may make them for your own use.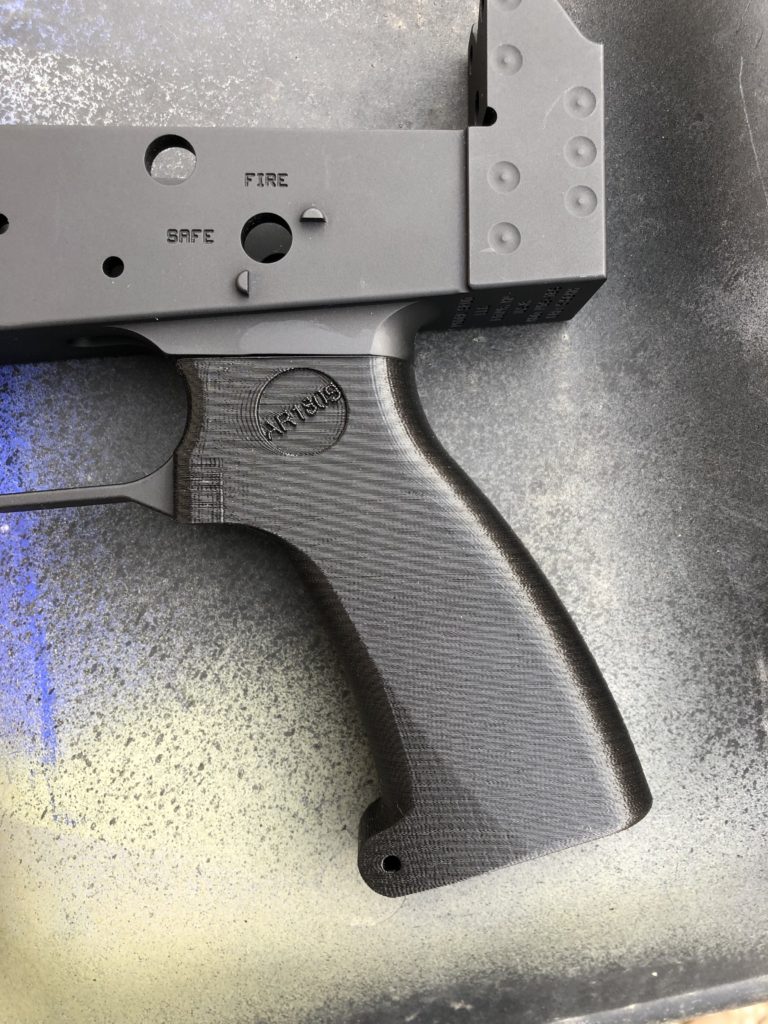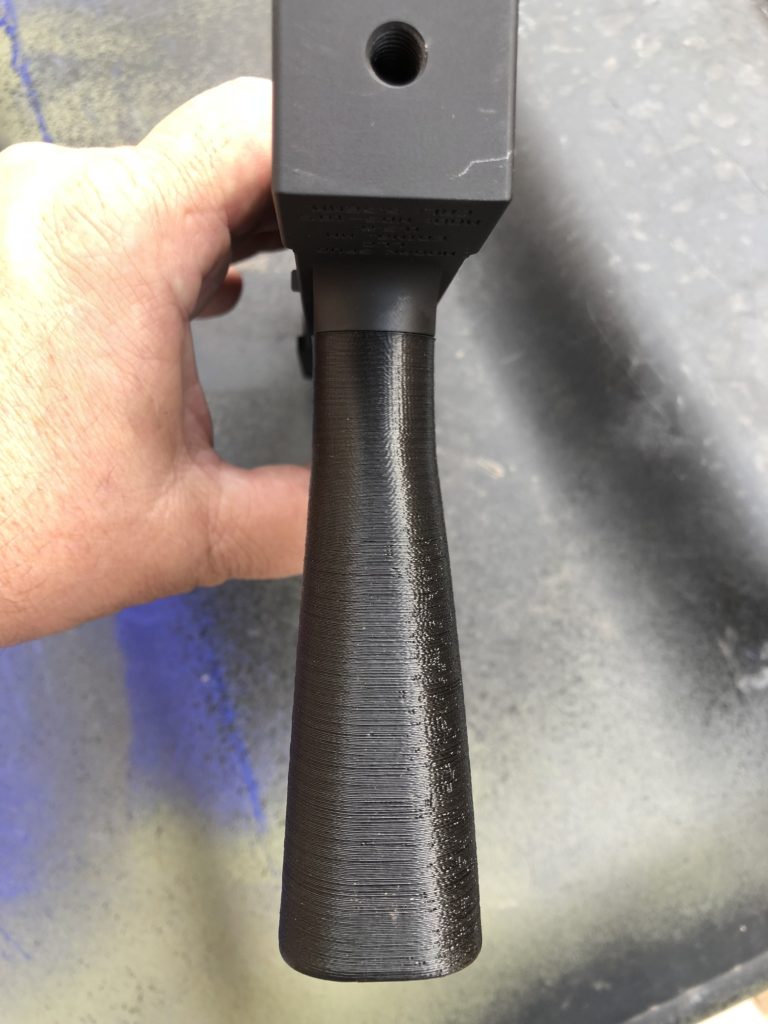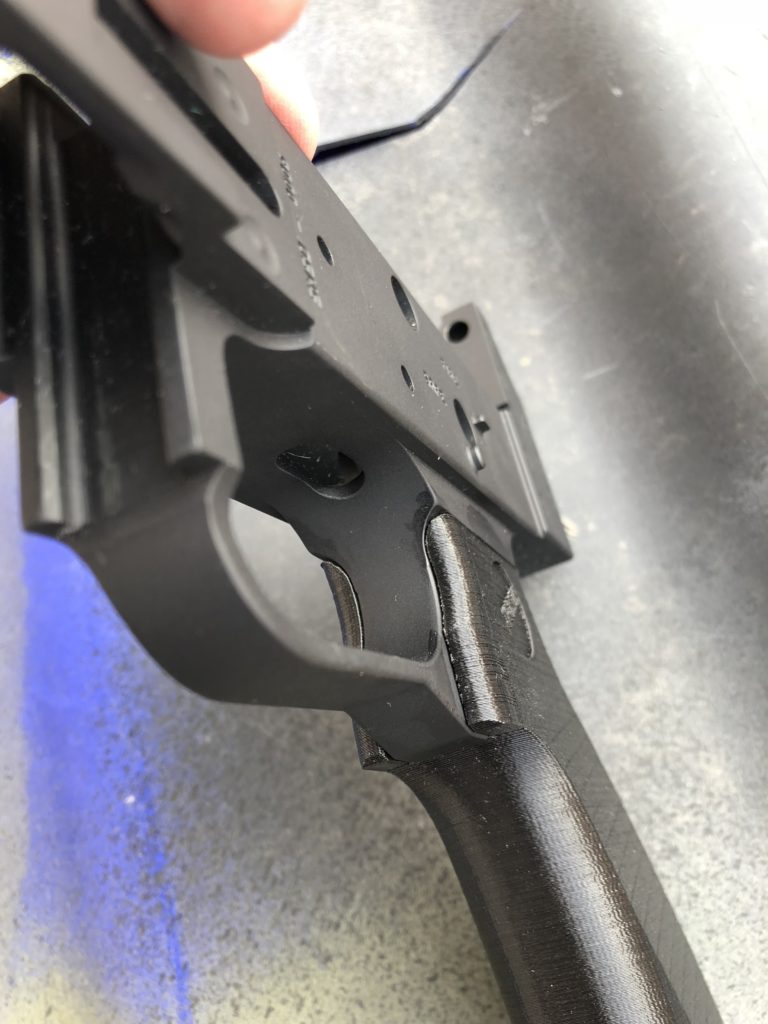 Click Here to download. WordPress would not let me upload this file as an STL so I changed the extension to PDF. After you download it, change it back to .stl and you should be good to go.