In the early days of production and sales in Costa Mesa, Armalite offered their own 30 round steel magazines.
These are often misidentified or overlooked because they have no markings at all.
You will notice that the bases plate shown in the picture below have no markings and feature a hole on one end. These are the ones you are looking for. (The top magazine has the incorrect base plate)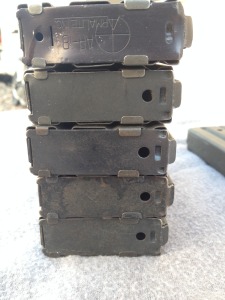 Unlike the Sterling magazines, these have no hole on the side of the magazine.
Right side.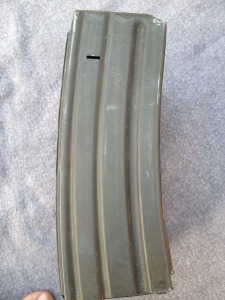 Left side.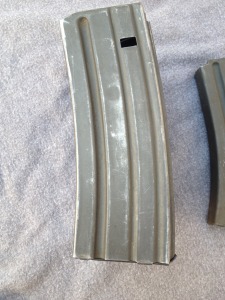 They also feature a unique spot weld design that I have seen on no other magazines. Three equally spaced spot welds are more prominent than the rest.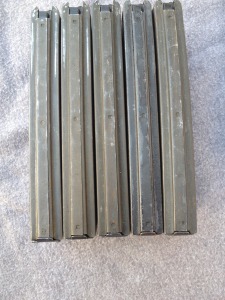 You will also not that these magazines are designed with a full curve and not the partial curve of the Sterling or M16 magazines.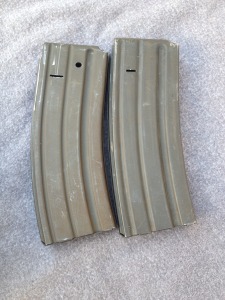 Good luck with your hunt for these highly desirable magazines.
Please subscribe so you never miss an article and comment. I rely on your feedback to drive the direction of these articles.