The AR-180B Shorty Project has reached a new milestone.
The Stamp has arrived and I am now the proud owner of my first SBR.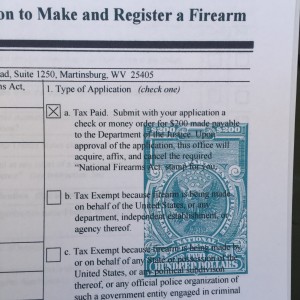 So I installed my VZ-58 folding stock and I can't wait to get it to the range.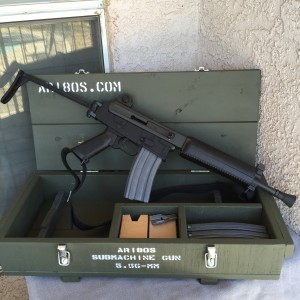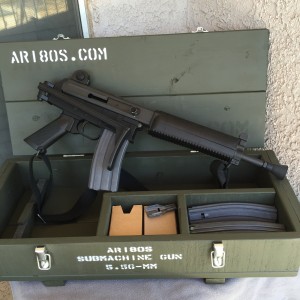 I am not finished with this project as I need to make an end cap for the hand guards. The JB Weld modified retaining pieces are not going to be a long term solution. The lower hand guard fell off as soon as I installed the butt stock. I also think I will make a try to make a shorty Sharpshooter Kit for it. It would be very cool in my opinion.
The box will need a bit of modification to fit, but this was to be expected.
I also plan to make an adapter to install an original butt stock at some point. Unfortunately the transition to my new job is taking all of my free time.
Thanks again to all of you who email me with your encouragement and suggestions for the site. My hope is to continue to give back to this community in any way I can.