Those who took a close look at the pics in my last post may have identified them as original SA80 parts. Those have prompted me to try my hand at modifying an Airsoft version to work as a real gun.
I ordered a WE L85 gas blowback from Evike and it arrived in a couple days. By the way if you sign up for their email list you get a code for 25% off your first order. I also got a coupon in the box for 20% off another order.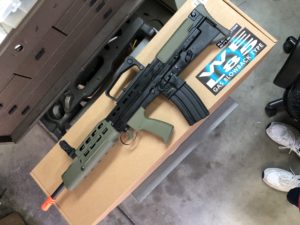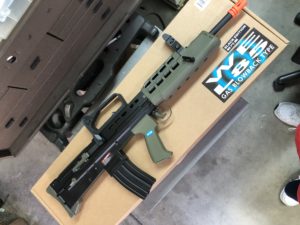 My plan is to start by taking it apart and seeing how the original parts as well as an AR180B bolt carrier assembly would fit.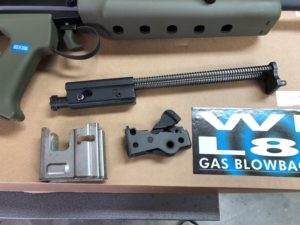 Starting with the magwell I noticed this gun was different than the electric airsoft versions. The magwell was bigger. A standard AR15 mag fit. It's actually a little loose. I may have to work the existing magwell a bit to tighten that up but I don't see a the need to weld in a new one at this point.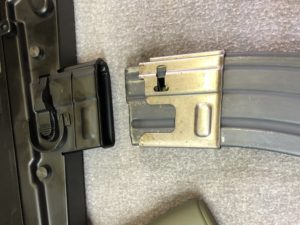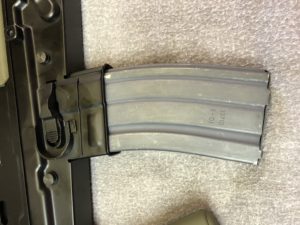 Next I wanted to see how thick the steel was on the receiver.
Looks like the lower is thicker than the upper.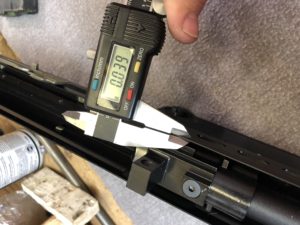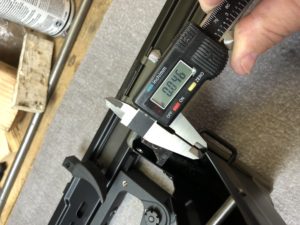 Lets start taking it apart and see how the parts compare. Plenty of room for the bolt carrier and fire control group.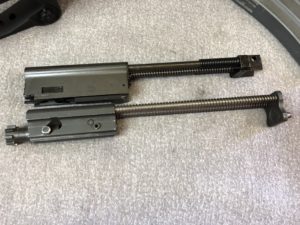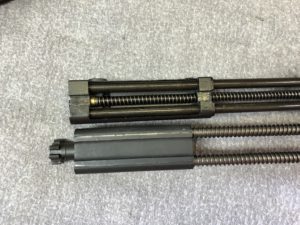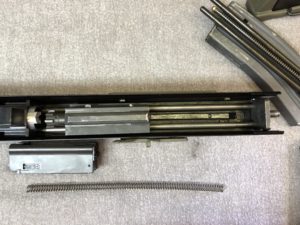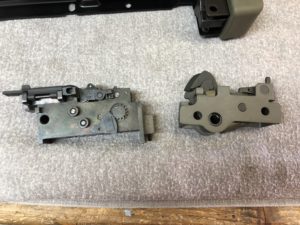 Speaking of the fire control group, would you believe it drops right in like it was made for it!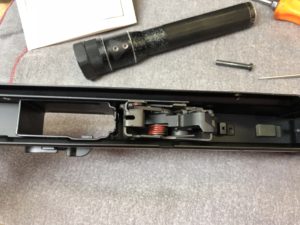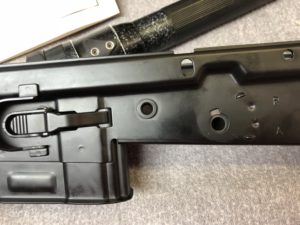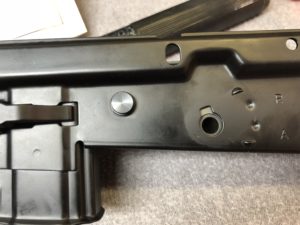 Lets get an idea how the bolt carrier lines up with the lower.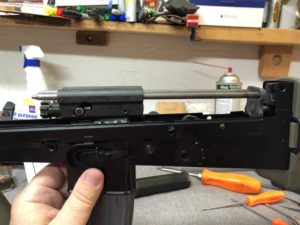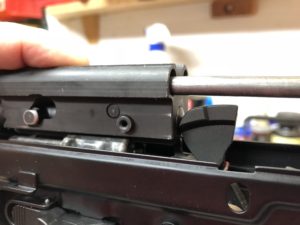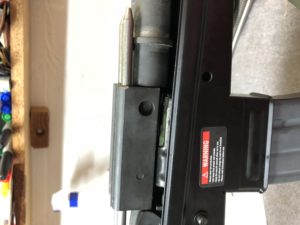 Pulling the remaining guts out of the upper I can get an idea how everything might fit.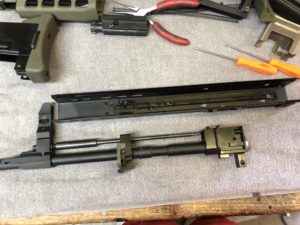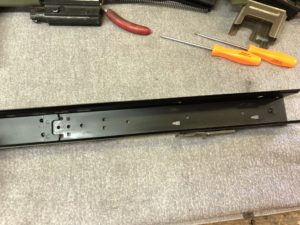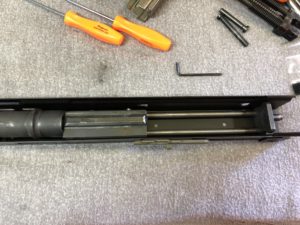 My plan is to make a trunion like the AR180B that just has a large hole in it and the AR15 barrel extension is pressed into it. I need to find pics of an original selector so I can wrap my head around how it changes from semi to auto. I can then figure out how to make it semi only. The auto sear has already been removed but there is something going on with the disconnector.
Let me know if you think this will work and if you have advice or pics or drawings please let me know.