Long day in the shop but I got a lot accomplished. I worked on a mock up trunion so I can use an AR180B bolt carrier to get several dimensions worked out. My goal is to get reliable feeding from the magazine. The dimensions that I plan to work out will be the distance from the center line of the barrel to the center line of the take down pin. The other dimension is how far to the rear the barrel extension will sit.
I started with some 1.5″ x 1.25″ aluminum bar, cut and squared on the mill.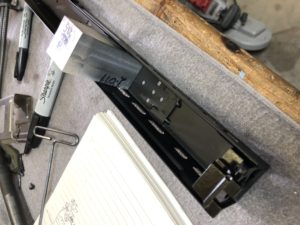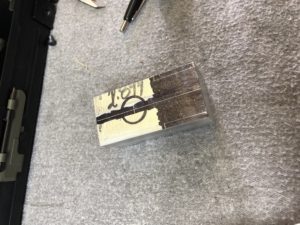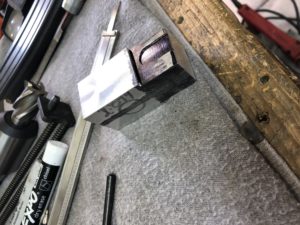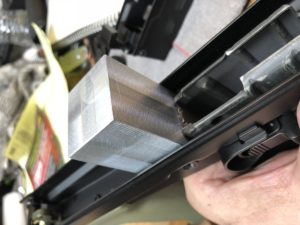 I then started cutting it down to fit within the confines of the Airsoft L85.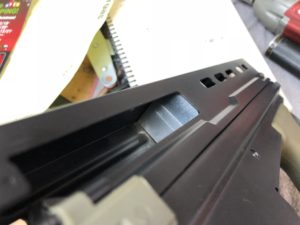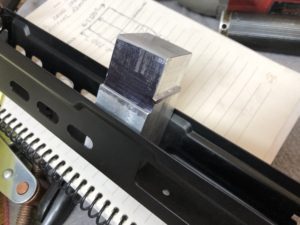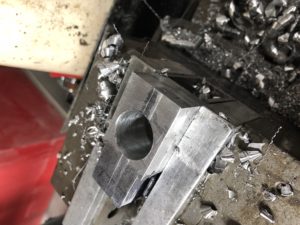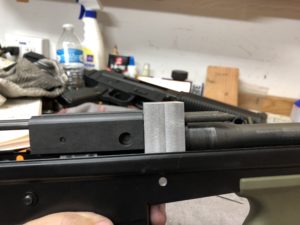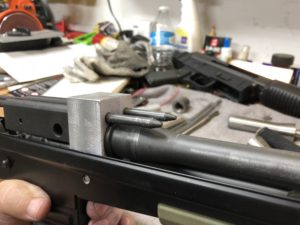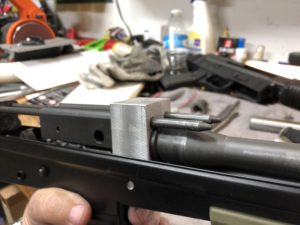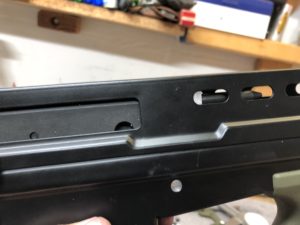 A little more work and it will be done and ready for a trial run feeding cartridges.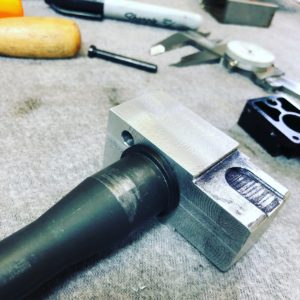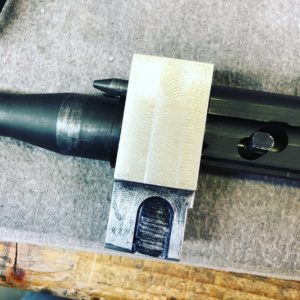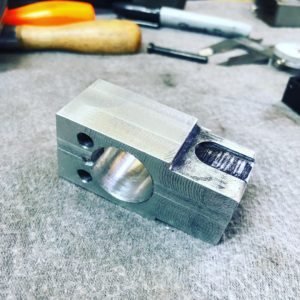 I need to break out the 4 jaw for the lathe and turn a recess for the shoulder of the barrel extension.
There is more room inside this receiver than on a 180B, which is what I am basing my trunion design off of. Because of this I do not need to modify the AR15 barrel extension at all. On the 180B the barrel extension would need to have the shoulder turned down considerably to fit within the trunion. This prototype has a larger hole for the barrel extension than will the final product. It is a slip fit but the final will have a press fit just like the 180B. The trunion is made to fit very tightly into the upper and lower to increase rigidity. If I have to make a new bolt carrier the guide rods will be higher to help open up the path way for ejection.
I also think found that the dials on my mill table do accurately reflect the true movement. My guide rod holes are off by about .015″. I actually hope it was a mistake on my part and not the machine itself. Time for some more testing.