NoDak has released a second batch of NDS-18S lowers and I just got mine. Of course I am a fan of shorties so I am building a pistol. This time with a brace.
I used a Blade Brace and Tube kit from Shockwave Technologies.
I love it.
I used a Stormwerkz universal carbine adapter that required me to drill and tap two small holes in the rear of the receiver. Josh appears to be out of stock on the 180B type 2 adapter that would be a direct bolt on.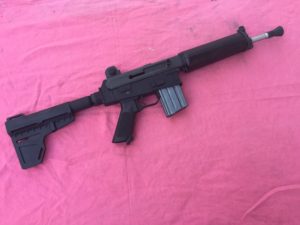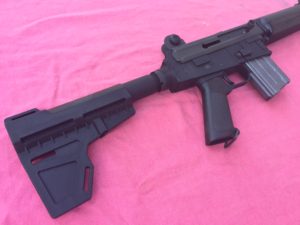 Shown with my SBR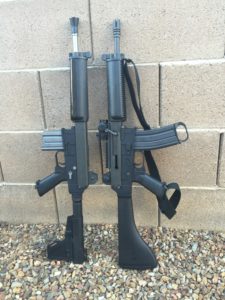 Still more work to be done on the pistol upper but I hope to finally get over this cold I have had for the last month and get some serious time in the shop this week.
I've also had several people contact me about shortening their 180B uppers and I hope to be taking those projects on soon.
Lower Parts Kits for your NDS-18S are in stock and ready to ship. $125 each or @130 PayPal
Contact me directly at Rick@AR180S.com to order
Please consider clicking my Amazon affiliate link and even if you do not order that item, I will get credit for anything you do order. All of this goes to support the site.