That's right folks, I have just taken possession of some AR-180C parts. They came in a parts lot that I purchased. The story goes that they were part of a sell off after a gun store went out of business. I am still trying to track down what the name of the store was, but they came from Coal Valley Illinois. Some of you may recognize that as the location of Eagle Arms, which later became the new Armalite.
For those not familiar with the fabled AR-180C, it is the flat top, railed version of the 180B shown at the SHOT Show in
Now to the parts in question. Prior to this I believe this may be the only picture out there on an AR-180C.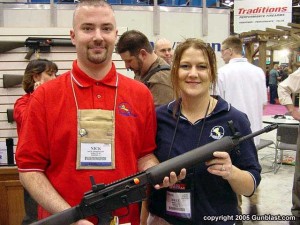 If you click the image and zoom in a little and look closely at the front sight base you will notice that it is a clamp on style and has a small railed section.
Here are the parts that I cam across.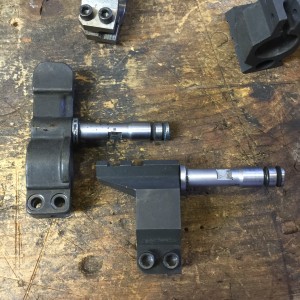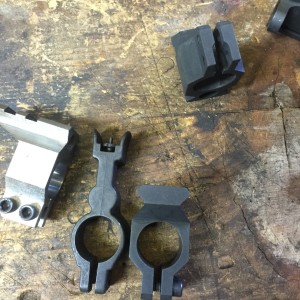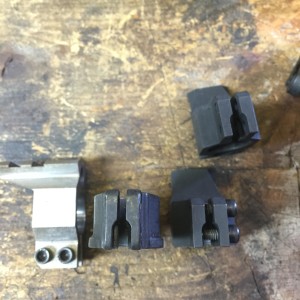 There is no question in my mind that these are genuine Armalite.
One thing that has never been mentioned about the ill fated AR-180C is that when using standard AR-15 sights, you would have to use a chin weld in order to get a sight picture. I found this very thing out on my Vulcan V18. Had Armalite went ahead with this gun, they would have had to make some proprietary sights for it. That would have added significantly to the cost.