The most obvious and interesting thing about serial number 021 AR18S is the hand guard. Lets have a closer look.

The hand guard is made of wood and is the only one I have seen like this. What wasn't apparent until these auction photos surfaced was that it is made of multiple pieces and different materials.
The upper hand guard is much taller than a traditional AR18 part almost making up the entirety of the hand guard itself. This setup does not use a metal retainer like other 18S models do. No picture are shown of the top but I am going to guess there are vent holes and ribs just like the standard pieces.

The left side shows some damage. The right side has a crack that might turn into a break like this.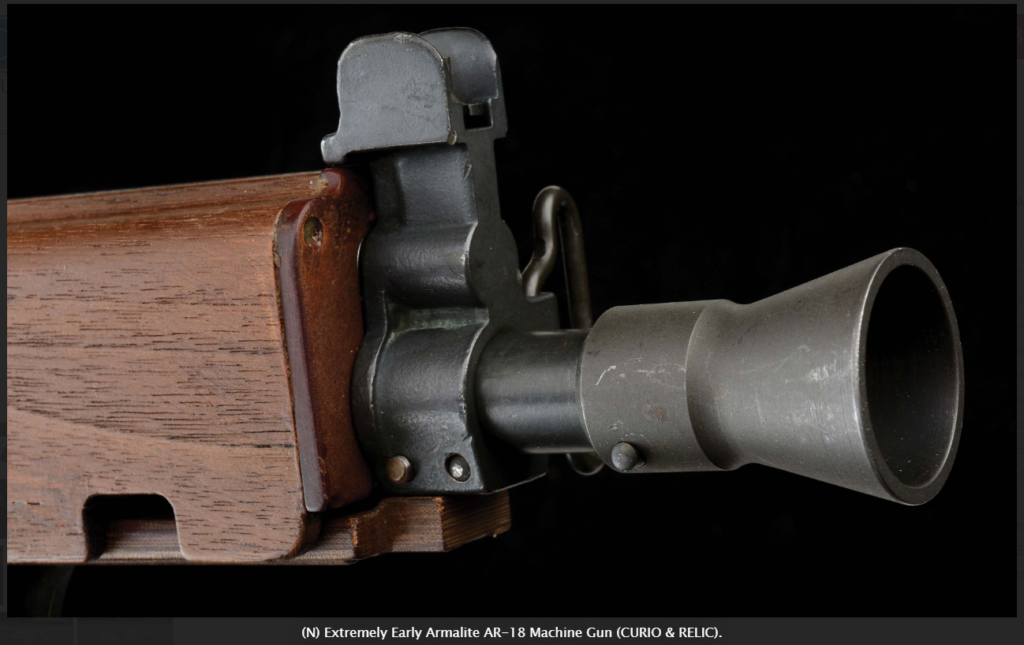 The front of the hand guard was the most interesting to me. It looks like a different material was used, possibly fiber board. Hopefully something that can withstand the heat. This piece appears to be pinned and glued to the main hand guard and is retained by a protrusion on the front sight base. we will explore the FSB in another article.
What I can't be sure about is if this piece is slotted so the hand guard can be removed in a normal fashion or if the front sight base must be removed first and the hand guard slid off the front.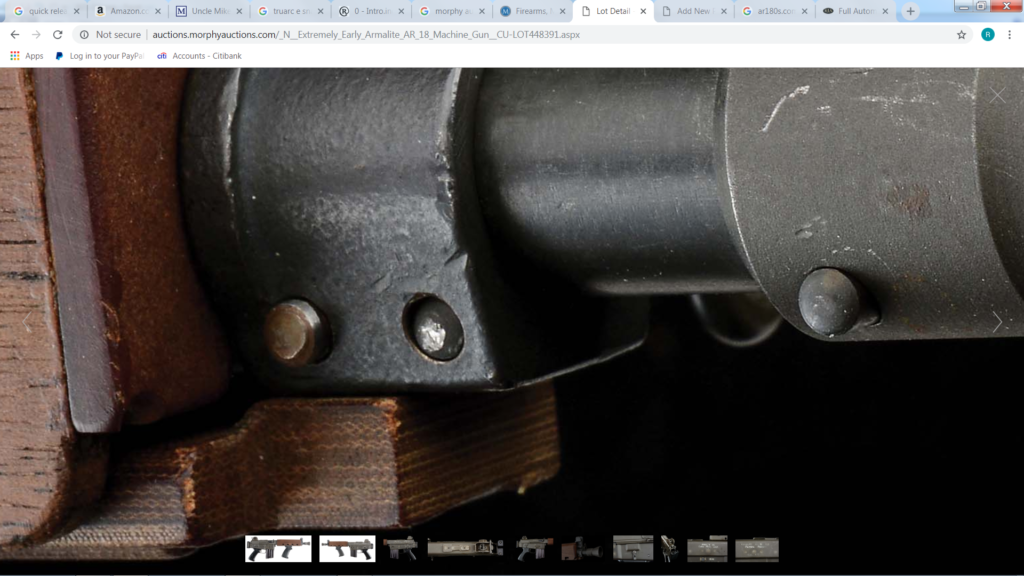 The lower piece looks to be made of yet a different type of material. I'm guessing Micarta.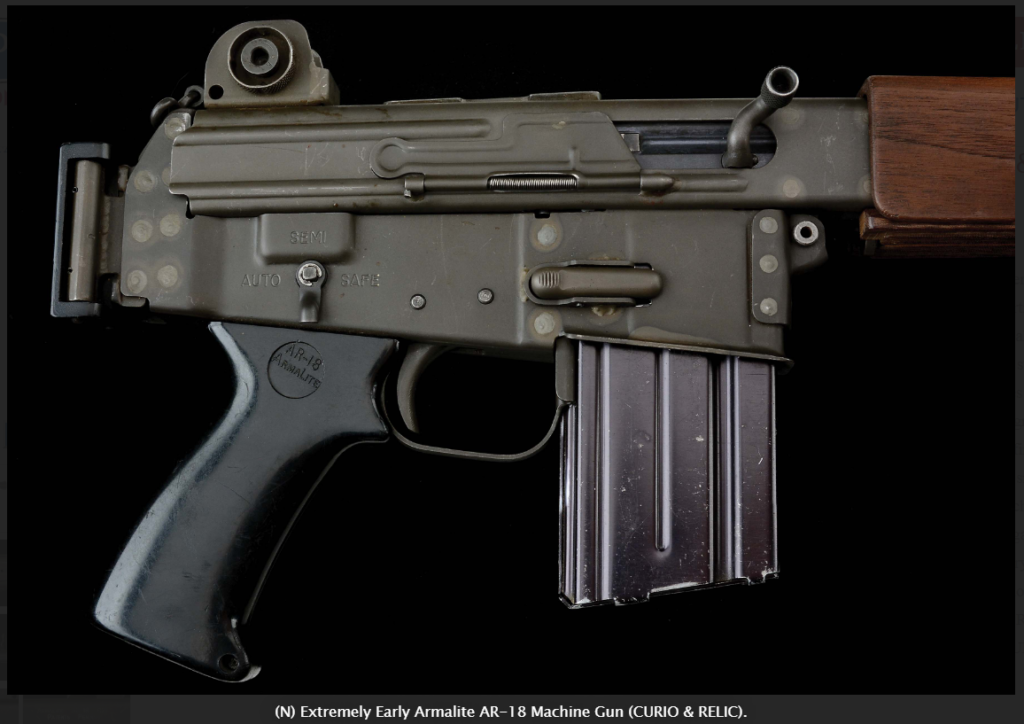 It is retained at the rear my the lug on the trunion but I can not for the life of me figure out how it is attached at the front. Looking closely at the first picture in this article you can make out ribs cut along the bottom. I first thought it might be held on with a screw into the FSB but I don't find one.
I welcome any comments about things you see that I have missed.
And if anyone wants to buy this gun and let me inspect and document it for posterity just head over and throw in a bid. I'm staying out of this one.