These pictures come from my friend Rich, who mentored me when I first got involved with this hobby. He is truly an expert in this field and my go to source of information. This site would not be possible without him.
First up we have a 30 round Armalite magazine and it's original packaging. Also shown in the first pic is an original 20 round Costa Mesa magazine with a rubberized USAF mag pouch.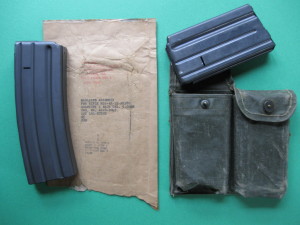 Close up of the markings.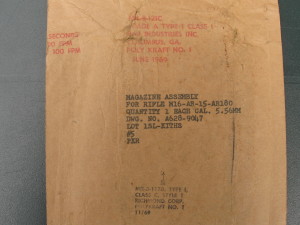 Next up is the markings on a Howa made 20 round magazine. The are different from the base plates that came on Costa Mesa or Sterling guns.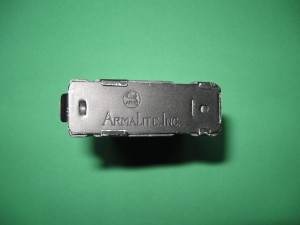 Next is a Howa "Shop Mag" that was used to check fit and function during manufacture.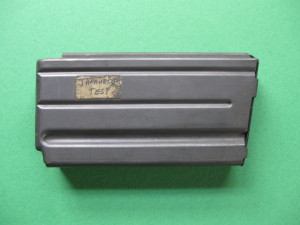 This is also a "Shop Mag" but started life as a Colt 20 rounder that was modified and marked AR-18. It was also featured in an AR-18 Brochure.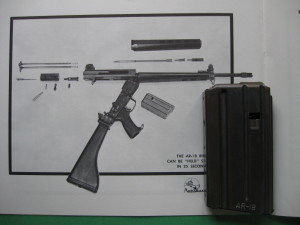 Finally a set of chamber brushes that he believes are factory but he has not been able to verify that, and a cleaning kit in it's original packaging.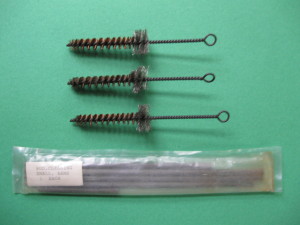 Please send me your pics you would like posted and don't forget to subscribe and leave a comment.