The AR180S Pistol Grip was designed to fill the need for a grip that fits the Nodak NDS-18S lower receiver that has the look of an original AR180 pistol grip. Countless hours designing and modifying both the 3D model and my printer were required to get these where I felt happy with the end result. Each Pistol Grip takes over 18 hours to print therefore it might take a few weeks to get yours printed and shipped. You patience is appreciated.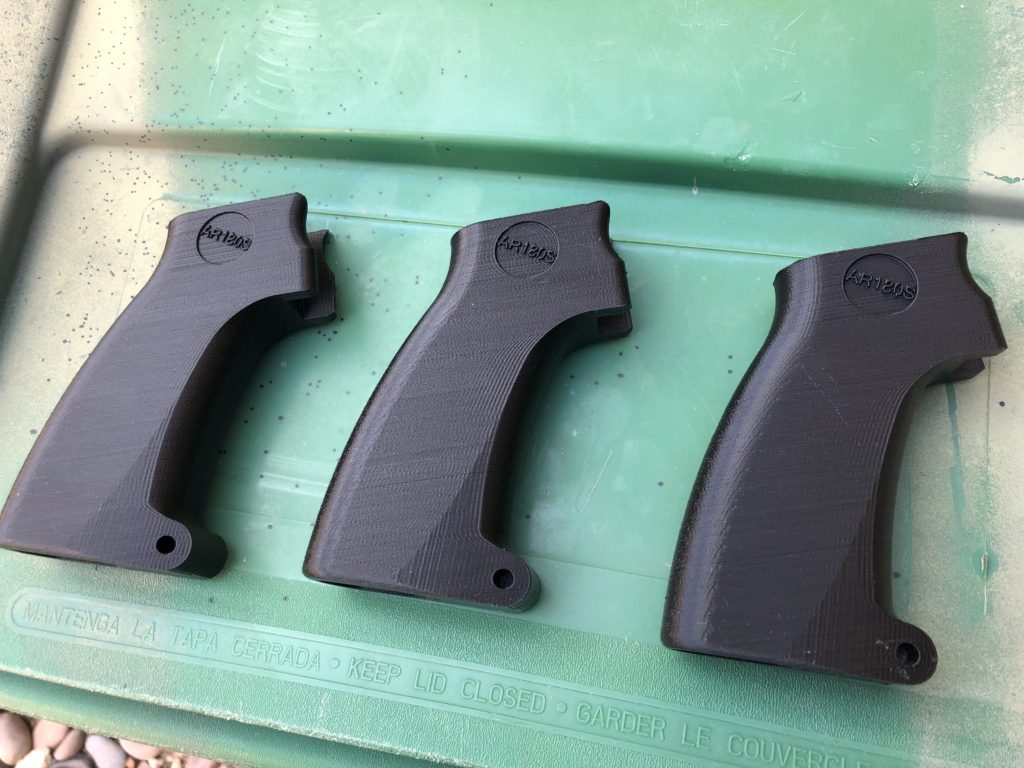 They can be used as is or finished as you desire. The example below was filed to shape, wet sanded, and polished. Others have sanded then painted with similar results.
$50 shipped in the CONUS Email me through the contact form and I can send you my mailing address. USPS Money Order preferred, other options available if prior arrangements are made.