I've seen references to the AR-180 Police Carbine in the past but to date no pictures have surfaced.
Surfing the web this morning I stumbled across a Japanese web site that appears to show the lower for one such animal.
The lower for a AR-180 Police Carbine is shown along with a Costa Mesa AR-18 on the web site.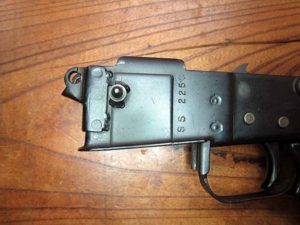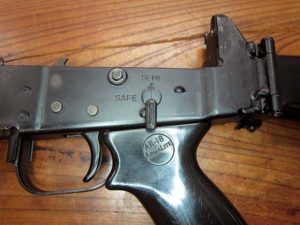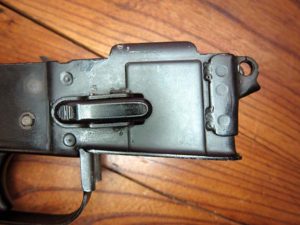 It is speculated was that Sterling built 200 of these semi automatic Police Carbines. I believe they where short barreled rifle versions with the same dimensions as the full auto AR-18S. Unfortunately no upper is shown with these pictures. The serial numbers of the Police Carbine start with SS which is unique in the AR-18/AR-180 family.This particular gun is serial number SS 225 which would mean that at least 225 of them were built.
Lets hope pictures of a complete gun surface. We would also welcome the Sniper version with serial numbers starting with SW and the Pistol version with serial numbers starting with SP.
I love the hunt. If anyone has any pics or comments please contribute.
Please subscribe if you haven't already so you never miss a post.