One of the items that I do not offer in my 180B lower parts kits is the extended length fire control pins. Armalite is no longer making them and I have suggested using standard AR15 pins. This has been met with some skepticism.
The AR180B lower was made from a polymer and to increase the strength it was made thicker and therefore the pins need to be longer as well. The AR15 pins in an aluminum Nodak NDS-18S lower end up have the same amount of engagement as in the AR15 lower, about .100″ per side.
A new reader raised concerns and suggested longer pins that are used for another gun, the Colt 901. I asked around on several forums and believe it or not, the guys at the Smith and Wesson forum came through. They use these pins in the polymer lower of a 15-22 and they work great. They measured some up and with that info I ordered a couple sets to test.
I ordered a set of Geissele 901 Replacement Pins and I have to say, they are going to work just fine.
Lets look at the three different pins and compare.
AR15 pin on top .900″
Geissele 901 pin in the middle 1.000″
AR180B pin on the bottom 1.125″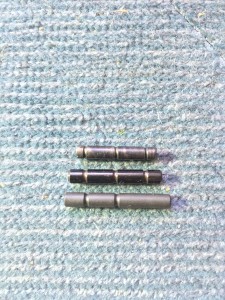 Here is my NDS-18S lower with original pins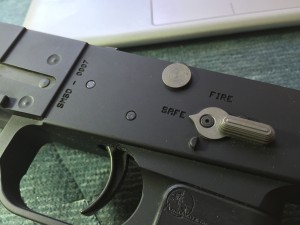 And finally the NDS-18S with Colt Geissele 901 pins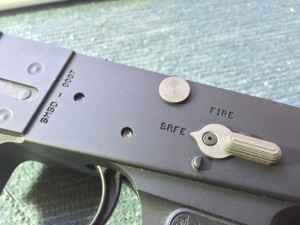 They do not sit flush with the sides but have over .150″ engagement on each side, a 50% improvement over using AR15 pins.
For those interested in a 180B lower parts kit, I have another batch ready to ship. Send me an email at rick@ar180s.com and I can get it shipped out to you. $125 shipped per kit or $130 if you use PayPal, goods and services only please.
I am also going through my personal collection and I will be liquidating some of my duplicate items. Let me know what you are looking for and maybe something can find a new home with you.